If you ever watched Gilmore Girls, then I don't have to introduce Lauren Graham to you, the wonderful actress behind Lorelai Gilmore. Last year wasn't just big for the fans because of the "Year in a Life" revival but also for this book. Lauren shares a lot of background info about the show, about Hollywood and about her own story.
(…) if you want to know what Hollywood is really like, just watch The Hunger Games over and over.
The book is made up of loosely connected chapters at first sight, like the author wants to show us little random glimpses. But quickly you realize how every story goes together and has its own important place in the big picture. I love this structure since it lets Lauren write more freely and share more fun details. I feel like this was the perfect choice for her personality.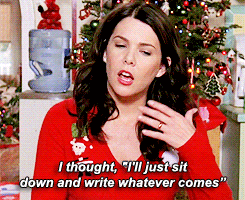 This randomness that actually makes sense really is like Lorelai – and Lauren really is like her. After this book I see that the magic of everyone's favorite character is that the actress didn't need to act: it was just so effortless and wholehearted for her to personalize Lorelai. Who would have thought that she is real!
Her words are a genious mix of vivid humor, sparking intelligence and impressive honesty. She talks to us about Hollywood, diets, dating, growing up, successes and failures, auditions, media, technology, etc. with the most natural voice. You find yourself laughing while also learning the hard life lessons she met on her way.
Lauren is that friend who you love because you feel like she reads your mind and says the same thoughts you have out loud – but in a witty and hilarious way. We could learn a lot from her. Not just because she's super funny – and who doesn't want to be super funny – but she can laugh about herself like no one else can. She knows exactly her strengths and weaknesses and accepted them on a level most of us struggle with everyday.
Yet when I told my mom about Gilmore Girls, I remember her saying, "I have a feeling about this one." And she was right.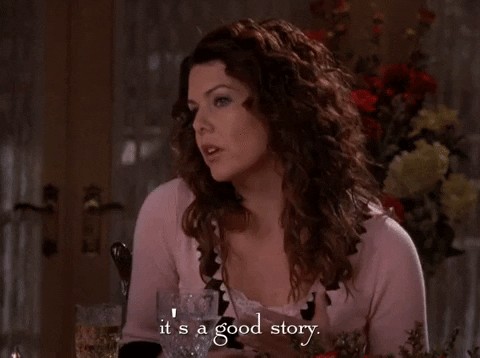 And of course, after all, this book is also about Gilmore Girls, about living the show and the road there as an actress. While most of us are not protagonists of world-wide popular tv shows, Lauren conveys her and the whole cast's feelings so well that the reader starts to become a part of the shooting. What else could a fan ask for!
This is one of the most unique and enjoyable biographies I ever came across. I read this as fast as I could (I wonder how many people made the same joke before), but I stopped a bit before the end and took a break because I didn't it want to end. And now Lauren's novel, "Someday, Someday, Maybe" has a high priority place on my reading list.
The book won the humor category at the Goodreads Choice Awards 2017, with more than double the votes of the second best.
Follow me on Instagram | Facebook | Twitter | or drop me an Email!